Main Street Improvements
Gainesville, Florida
This project involved preliminary sketches to present to stakeholders for commitments for future improvements. We are now in the future improvements construction drawings phase. Improvements will include hardscape, low impact stormwater devices, lighting, landscape and irrigation design.
.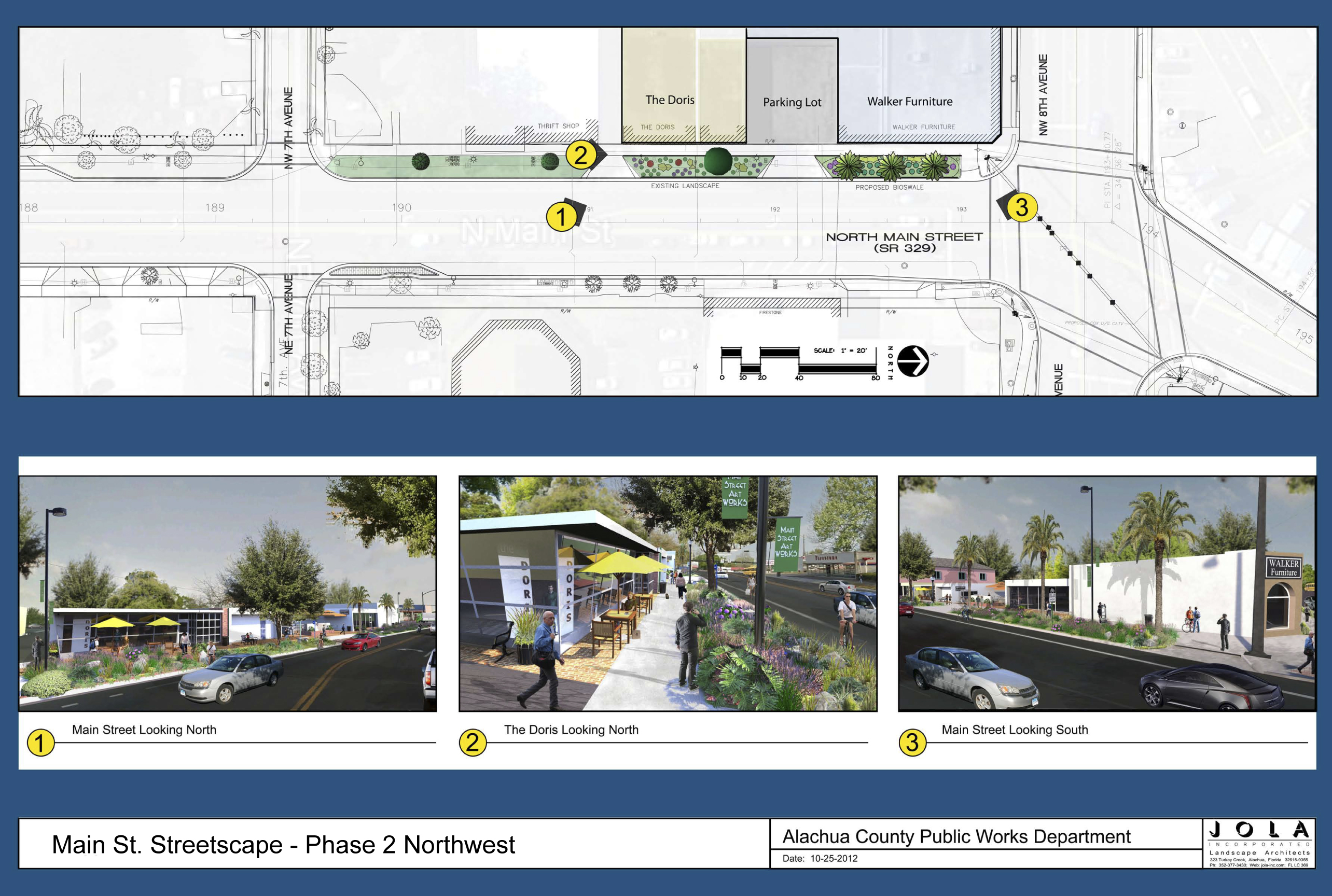 JOLA, Incorporated - jola-inc.com - 901 NW 8th Avenue, Suite B-17, Gainesville, Florida 32601; Phone: 352.377.3430; Copyright © 2000-2015 All rights reserved.