St. Madeleine Catholic Church Memorial Garden
St. Madeleine Catholic Church Memorial
Garden is a unique cemetery offering traditional catholic burials and cremain inurnments to memorialize a loved one. The garden is
centered around a replica of the Pieta, a renaissance sculpture by Michelangelo
housed in St. Peter's Basilica, in the Vatican City. The sections of the cremation garden are named for Saint Joseph, Saint Mary, Saint Francis, Saint Therese, Saint Jude and a Guardian Angel in the form of statuary delineating each section. There are additional memorial opportunities for benches and individual granite plaques.
The landscape plan utilizes native plant materials requiring low water usage that is supplied by a drip irrigation system. Scope of design included layout, hardscape, lighting, planting and irrigation design.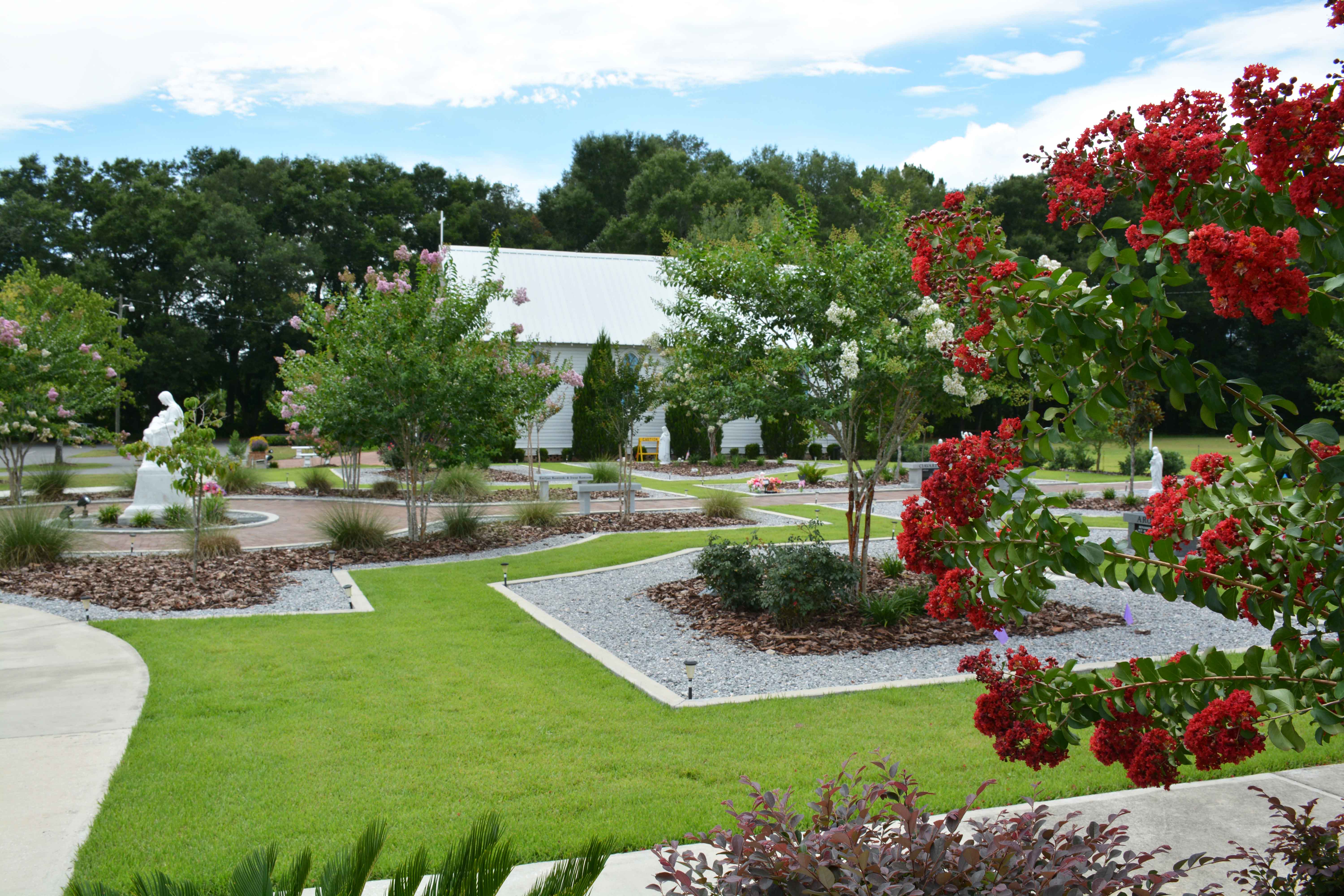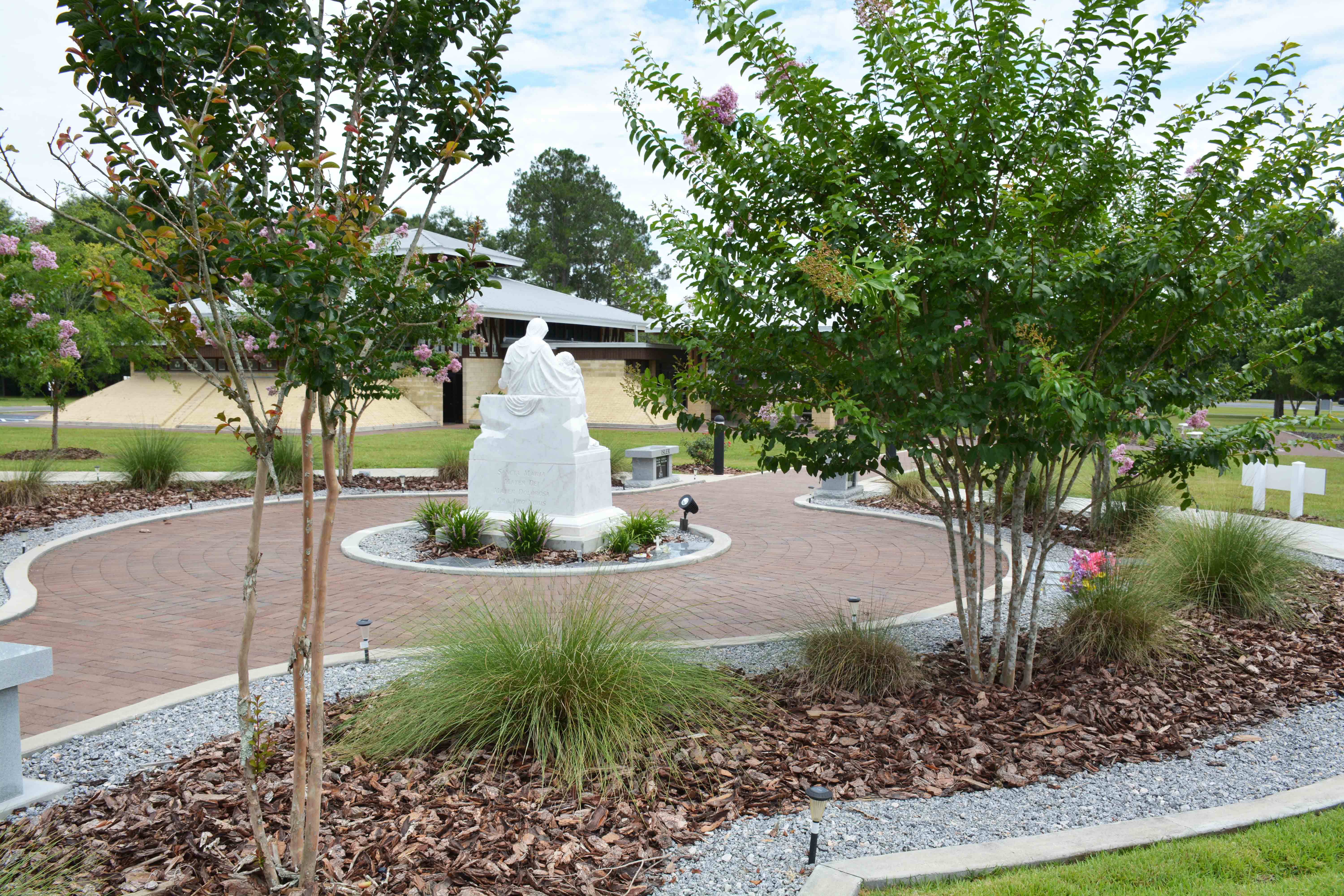 JOLA, Incorporated - jola-inc.com - 901 NW 8th Avenue, Suite B-17, Gainesville, Florida 32601; Phone: 352.377.3430; Copyright © 2000-2015 All rights reserved.